Holmes SWCD's 70th annual meeting was held at the Carlisle Inn on November 14. As part of the program, our board recognized conservation achievements and county residents and a new supervisor was elected to the board.
Valley Acres Farm/Jacob A. Yoder family was chosen as the conservation farm award recipient. They are a certified organic dairy farm that milks approximately 35 Jersey cows, and crop 100 acres. Many conservation practices that have made a significant difference to water quality and farm management were adopted since 2014, in cooperation with Holmes SWCD.
Our board selected West Holmes FFA teacher Jaime Chenevey to receive the Friend of Conservation award. Jaime is always willing to provide students to help with various SWCD projects, including the Tom Graham 5th Grade Conservation Farm Tour, tree seedling packing, and Ag Appreciation Breakfast. The FFA students' leadership qualities reflect favorably on the strong program Jaime has built at West Holmes, and our staff always enjoys working with her and her students.
Our five-member SWCD board had a vacancy left by Luke Brewer, who moved out of county earlier this year. The board opted to wait to fill his seat until our scheduled election. Errick Flinner was elected to the board of supervisors, and will start serving a 3-year term beginning in January. Errick is the general manager of Moore's Lawn and Garden, and is a lifelong resident of Holmes County. He grew up around his grandparents' farms and continues to help out at Big Run Farms near Killbuck during their busy season.
Seventy years of getting conservation on the ground is a big achievement, and I'm blessed to be part of such a strong district with a dedicated board and staff members, and to work with wonderful landowners. We also appreciate the far-reaching support from our community, elected officials, and state and federal partners.
Congratulations to those recognized at our annual meeting, and we look forward to continued conservation efforts in the coming year.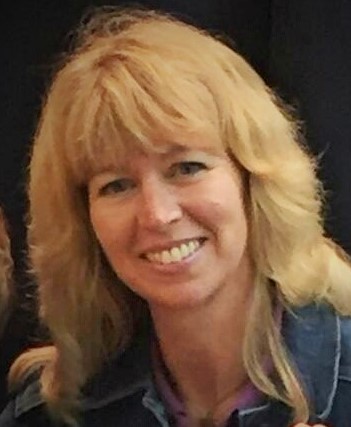 MICHELLE WOOD, DISTRICT PROGRAM ADMINISTRATOR
Michelle Wood oversees the day to day operations of the district and the diverse activities offered to promote clean water and healthy soil. With a lifelong passion for the outdoors and a background in communications, she appreciates the conservation district grassroots model which enables the local board and staff to create programs that meet the conservation needs of Holmes County. Michelle is a member of several state and national committees. Contact Michelle at 330-674-2811 or at mwood@co.holmes.oh.us