This past Sunday my family clicked off one of our annual goals: kayak in the wetland area accessible off Clark Road in the Killbuck Wildlife Area, near the Wayne/Holmes county border. There's a narrow window of opportunity when this is possible-- when it's "warm", the water is high, and the vegetation hasn't grown into a tangled jungle.
Because of our "March madness" schedule, we decided Sunday was a now or never opportunity, as future weekends were booked. Forty-three degrees with a brisk wind doesn't exactly say welcome spring, but the sky was a beautiful blue and the sun was inviting, so we bundled up and off we went. I've never used my kayak as an icebreaker, but there's a first time for everything.
Exploring wetlands is such a unique experience. Wetlands are areas of land that are either permanently or seasonally saturated with water. There are three characteristics of wetlands: water, hydric ("water-loving") plants, and hydric soils. Wetlands are important because they act like kidneys to filter contaminants and sediments from water.
The wetlands of Killbuck Creek also hold floodwater and release it slowly. I saw that firsthand last weekend. Usually when we make our annual kayak trek the vegetation is such that there's an impenetrable border to get to the main channel. The water was high enough in this instance that we could float right up to the main channel of Killbuck Creek and get the interesting experience of looking UP at the channel, which was higher than where we were. The channel was breaching in several places to fill the wetland area. I can only imagine how much more downstream flooding would occur without the vast (over 5000 acres) wetland area.
Besides these benefits, wetlands are teeming with life. They provide an important habitat for many species of waterfowl and are home to rare and endangered plants. We were a little ahead of the peak bird migration last weekend, but still saw a wide variety of birds. I'm not very good at waterfowl identification and besides wood ducks and mallards I fail miserably (that's a, um…., white billed duck). We saw several sandhill cranes (the B52's of the sky, as my son calls them), as well as a bald eagle and several other raptors.
Even without being able to identify them, it's incredible to see the numbers and variety of birds in the wetlands, plus there's no lack of muskrats, beaver, snakes, frogs and turtles to mix it up when the weather warms. I encourage everyone to attend the Shreve Migration Sensation to learn more about this wonderful resource on March 17 and take advantage of the lectures, hands-on activities, and many viewing opportunities.

With a loss of over 90 percent of Ohio's wetlands, the Killbuck Wildlife Area, managed by the Ohio Department of Natural Resources, Division of Wildlife, is a rare gem in our backyard. Wetland appreciation is critical and efforts to protect the state's few remaining wetland resources involve of us. We can help protect wetlands by minimizing fertilizers use on lawns and crop fields, reporting illegal wetland fills, and decreasing nonpoint source pollution throughout the entire watershed.
Holmes Soil & Water Conservation District is all about improving water quality, and I'm inspired to be part of conservation efforts that in some way makes a difference to improve water quality and resources like wetlands. Give our office a call at 330-674-SWCD for educational programs about water quality, as well as landowner assistance, or check out the resources on our website.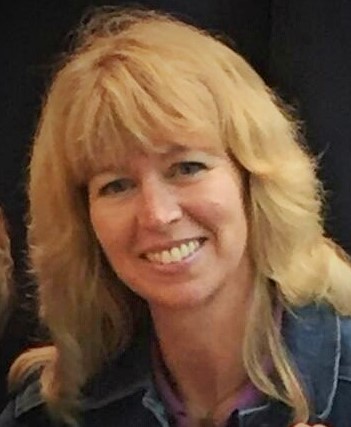 MICHELLE WOOD, DISTRICT PROGRAM ADMINISTRATOR
Michelle Wood oversees the day to day operations of the district and the diverse activities offered to promote clean water and healthy soil. With a lifelong passion for the outdoors and a background in communications, she appreciates the conservation district grassroots model which enables the local board and staff to create programs that meet the conservation needs of Holmes County. Michelle is a member of several state and national committees. Contact Michelle at 330-674-2811 or at mwood@co.holmes.oh.us